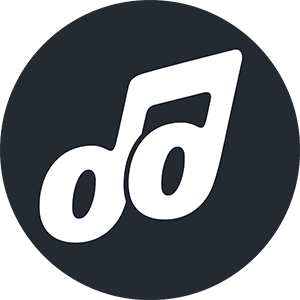 Our Terms of Service
Host Boogie provides web hosting to clients worldwide, and we have a responsibility to protect each client and to provide the best services available. All clients of Host Boogie are subject to the following terms of service. If you have any questions whatsoever about anything you see in this agreement, please feel free to contact us!
Indemnification Policy
You agree to use all Host Boogie services and facilities at your own risk. Host Boogie specifically disclaims all warranties of merchantability and fitness for a particular purpose. In no event shall Host Boogie be liable for any loss, or loss of data, or other commercial damage, including but not limited to special, incidental, consequential or other damages.
Customer agrees that it shall defend, indemnify, save and hold Host Boogie harmless from any and all demands, liabilities, losses, costs and claims, including reasonable attorney's fees asserted against Host Boogie, its agents, its customers, officers and employees, that may arise or result from any service provided or performed or agreed to be performed or any product sold by customer, it's agents, employees or assigns. Customer agrees to defend, indemnify and hold harmless Host Boogie against liabilities arising out of Any injury to person or property caused by any products sold or otherwise distributed in connection with Host Boogie's server.
Host Boogie reserves the right to intervene with any of the sites hosted on its servers in the interest of its customers. Any material supplied by customer infringing or allegedly infringing on the proprietary rights of a third party Copyright infringement any defective products sold to customer from Host Boogie's server. Host Boogie shall be the sole judge of what violates this Policy.
99.99% Uptime Guarantee
Host Boogie offers a 99.99% Uptime Guarantee on all servers for network, and power uptime. At any point we fail to provide this level of service you are eligible to receive a credit to your account for that given month's hosting fees.
Billing
At this time we bill monthly, quarterly, semi-annually, annually, biennially, and triennially, depending upon the plan. If you are not satisfied within your first 60 days we would be happy to provide you with a full refund (For some special offers the money-back-guaranteed day will vary; SSL Certificates, custom design work and any domain name registration fees are nonrefundable).
Host Boogie currently accepts Visa, Master Card, Discover Card and PayPal. Payment is due prior to any services being rendered by Host Boogie. Clients are encouraged to pay by credit card as it is the easiest way to handle payment at this time. By default your contract is automatically renewed unless we are notified otherwise.
60 Day Money-Back Guarantee
All hosting plans (Personal, Business, Reseller) include our industry-best 60-Day Money Back Guarantee.
Refunds will only be given when the request has been submitted within 60 days of the creation date. This guarantee only applies to new accounts and does not apply to account upgrades or renewals. No refunds will be given on domain names (registrations, transfers, or privacy protection), SSL Certificates or any Website design work. All design work is quoted and all web design invoices are final. Refunds will NOT be given to accounts that have been canceled, suspended, or terminated for abuse of our services as outlined in our Terms of Service and Acceptable Use Policy.
Free Domain
Each Paid account (excluding our "lite" plan) includes one free domain name which may not exceed $12.99 per year. Upon termination of your account, these domain names are yours to keep so long as your total payments to Host Boogie have exceeded $12.99. If the associated plan is cancelled within the 60 Day Money-Back Guarantee period, or prior to your payments to Host Boogie exceeding $12.99, this domain is yours to keep and transfer at the cost of the domain ($12.99/year).
Disclosure to Law Enforcement
The AUP specifically prohibits the use of our service for illegal activities. Therefore, Subscriber agrees that Host Boogie may disclose any and all subscriber information including assigned IP numbers, account history, account use, etc. to any law enforcement agent who makes a written request without further consent or notification to the Subscriber. In addition Host Boogie shall have the right to terminate all service set forth in this Agreement.
Account Transfers
Free account transfers are provided on a best-effort basis. There are absolutely no guarantees/warranties implied or stated in regards to the integrity of transfers performed by the Host Boogie staff.
System Resource Abuse (CPU/RAM/Etc)
First violations may or may not cause an account suspension depending on the severity of the issue. The customer will receive a clear warning. Second or third violations may result in an immediate termination of your account. Host Boogie staff members will judge based on server performance on what type of activity is considered as abusive.
VPS Accounts
While Host Boogie offers and manages Virtual Private Servers, we do NOT take any responsibility for IP Reputation. As your VPS service is unmonitored by Host Boogie, you agree to maintain your own IP Reputation, and Host Boogie will not be held liable for any abuse complaints stemming from your assigned IP addresses.
DMCA Violation and Takedown Policy
When a DMCA complaint has been reported against your account, Host Boogie will notify the infringing customer and give a maximum 24 hours to respond with a proper response and remove the infringing material. After this 24 hour period, the infringing site will be suspended until we receive proper correspondence. The second violation will result in an automatic account suspension, and a third will result in your account being removed from our services, and being banned from any future use.
Acceptable Use Policy
All services provided by Host Boogie may be used for lawful purposes only. Transmission, storage, or presentation of any information, data or material in violation of any United States Federal, State, or City law is prohibited. This includes, but is not limited to: copyrighted material, material we judge to be threatening or obscene, or material protected by trade secret and other statute. The subscriber agrees to indemnify and hold harmless Host Boogie and its employees from any claims resulting from the use of the service which damages the subscriber or any other party. Our acceptable use policy is actively and strictly enforced. Offending content or users are suspended from our network, usually as soon as they are discovered, although we will always inform you when and why any action has been taken.
Subscriber acknowledges that the service provided is of such a nature that service can be interrupted for many reasons other than the negligence of the company and that damages resulting from any interruption of service are difficult to ascertain. Therefore, subscriber agrees that the company shall not be liable for any damages arising from such causes beyond the direct and exclusive control of the company.
Subscriber further acknowledges that the company's liability for its own negligence may not in any event exceed an amount equivalent to charges payable by subscriber for services during the period damages occurred.
In no event shall the company be liable for any special or consequential damages, loss or injury.
Illegality in any form, including but not limited to the unauthorized distribution or copying of copyrighted software or other data, harassment, fraud, trafficking in obscene material shall result in the immediate suspension of services.
Certain types of content are not allowed on our network. Content relating to Hacking, Cracking, Warez and IRC is not allowed. Software, audio and video downloads may only be hosted if you are the writer and copyright owner of the resources or you have a right to distribute the materials. Accounts suspended due to content or AUP violation are not refunded under any circumstances. The following are prohibited on all Host Boogie servers, and shall be treated as *including, but not limited to:
Child Pornography – Hosting, Distributing, or Linking to Pornography Involving a Person Under Legal Age
Copyright Infringement & DMCA Violation – Hosting, Distributing, or Linking to any Copyrighted material(s)
CPU/Memory/Resource Abuse – Consuming Excessive Amount of Server Resources Causing Server Performance Issues
DoS Source – Source of Denial of Service Attack
DoS Target – Target of Denial of Service Attack
File Scripts – File Dump/Mirror Scripts (similar to rapidshare)
Forgery – Faking an IP Address, Hostname, E-Mail Address, or Header
Fraud Site – Hosting or linking to any fraudulent site including sites listed on aa419.org or escrow-fraud.com
Identity Theft – Hosting, Distributing, or Linking to Stolen Account Identification Information
Infection – Hosting, Distributing, or Linking to Exploits, Trojans, Viruses, or Worms
Investment Sites – FOREX, E-Gold Exchange, Ponzi Scheme, MLM/Pyramid Scheme, HYIP, Second Life/Linden Exchange, etc
IP Scanners
IRC – Internet Relay Chat Server, including IRC Scripts/Bots
Lottery Sites
Mass Storage & Archiving – Storing Mass Amounts of Backups, Archives, Videos, etc.
PayDay Loan Sites – including any site related to PayDay loans, PayDay loan affiliate programs, etc
Pharmacy Sites – Sites that engage in the illegal distribution of prescription medications
Phishing – Identity Theft via email or any other method
Proxy Site – Hosting of or linking to an Anonymous Proxy Server
Bulk Email – No Bulk-Mailing of any kind allowed on our shared server fleet
Spam Email – Unsolicited Commercial Email (UCE) or Unsolicited Bulk Email (UBE)
Spam List – Hosting, Distributing, or Linking to Email Address Lists for Spam
Spam Site – A Site Advertised by Spam Email or Spam Web
Spam Ware – Hosting, Distributing, or Linking to Software Designed for Spamming
Spam Web – Unsolicited, Bulk, or Forged Site Advertisement in Web Logs, Forums, Guestbooks, or Social Media
Spamhaus – Spam Causing Blacklisting of an IP at www.spamhaus.org for Malicious Activity
Terrorist Site – Hosting or Linking to a Site Advocating Terrorism
Toolz – Hosting, Distributing, or Linking to Tools or Instructional Material on Hacking/Cracking or Other Illegal Activity
Trademark – Hosting, Distributing, or Linking to Trademark Infringed Materials
Warez – Hosting, or linking to Crackz, Hackz, KeyGenz, Serialz, or Pirated Software is strictly prohibited
Any other material Host Boogie determines to be threatening or obscene.
Limitation of Liability
Host Boogie shall not be responsible for any claimed damages, including incidental or consequential damages, which may arise from Host Boogie servers going off-line or being unavailable for any reason whatsoever. Furthermore, Host Boogie shall not be responsible for any claimed damages, including incidental or consequential resulting from the corruption or deletion of any web site from a Host Boogie server. All damages shall be limited to the immediate termination of service.
Disclaimer
Host Boogie cannot be held liable for system downtime, crashes, or data loss. We cannot be held liable for any predicted estimate of profits in which a client would have gained if their site was functioning. Certain services provided by Host Boogie are resold. Thus, certain equipment; routing, software, and programming used by Host Boogie are not directly owned or written by Host Boogie. Moreover, Host Boogie holds no responsibility for the use of our clients accounts. If any terms or conditions are failed to be followed the account in question will be sunject to deactivation. We reserve the right to suspend any account without advanced notice for any reason without restitution as Host Boogie sees fit. FURTHERMORE, Host Boogie retains the right to change any or all of the above Policies, Guidelines, and Disclaimer without notification.